Let Cheer Force Elite Make Your Life Simpler This School Year!
Is your child participating in virtual learning this year? Starting a new school year can be tough and stressful on both kids and parents! Let Cheer Force Elite help you and your family navigate this new school year and our "new normal" of remote learning. We are proud to offer new Virtual Learning Day Camps for your elementary school aged child.
At Cheer Force Elite, safety is our top priority. We guarantee that COVID-19 guidelines will be followed throughout each day. We will ensure that each child practices safe social distancing and washes their hands regularly. We ask that you provide a mask for your child to wear when social distancing isn't possible.
For more information please fill out the short form on the side of your screen.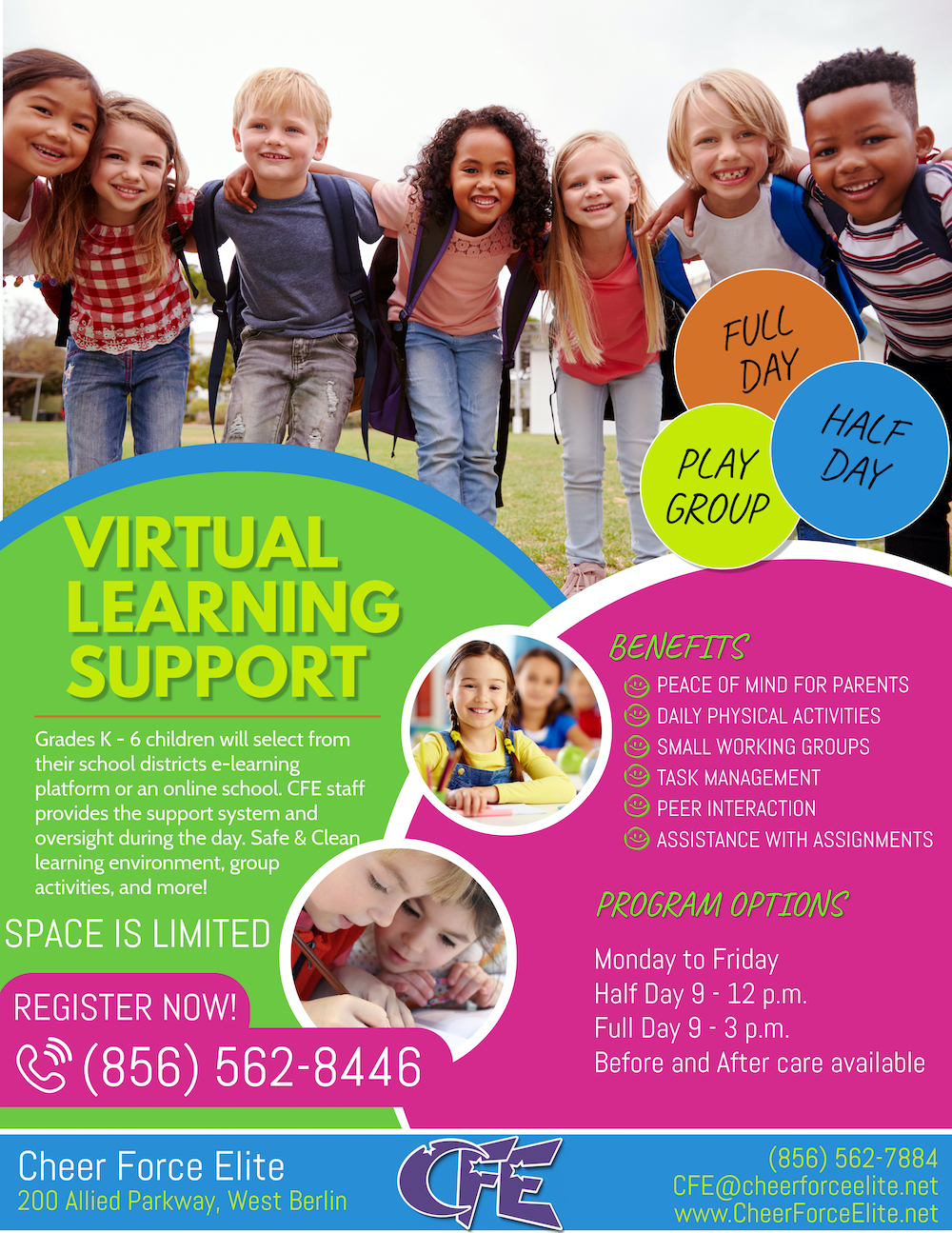 How Do Our Virtual Learning Camps in Voorhees Township Work?
Instructor responsibilities include helping your child log in to their virtual classrooms, monitoring work progress and making sure scheduled meeting times are attended. After their daily class time and work is complete, our staff will host games and outdoor activities. This program will keep you child on track with their school work, all while providing a tight knit community with kids their own age.
Below are other benefits of Virtual Learning Camp in Voorhees Township:
Physical activities to keep child's mind and body sharp
Certified instructors to help with school work
Early drop-off/ late pick-up times are available
Don't Delay Any Longer! Sign Up Today for Virtual Learning Camps at Cheer Force Elite
Due to COVID-19, we can only accept a certain amount of students and space is limited! To enroll your child is our Virtual Learning Camps, please fill out the short form on the side of this page. We can't wait to begin working with your child soon.
Let's make this school year the best one yet!